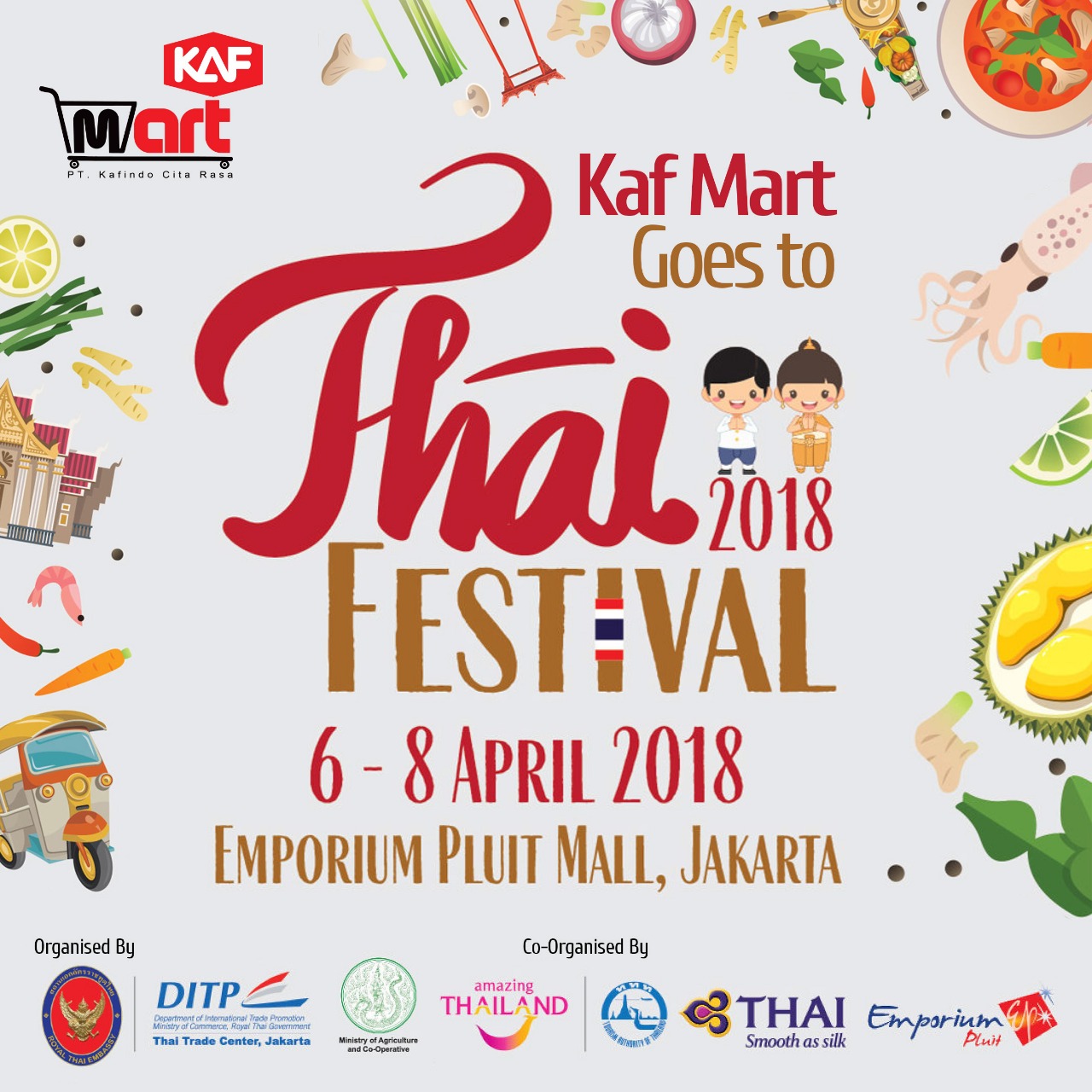 Celebrate Thai Festival 2018 With PT. Kafindo Cita Rasa
Thai Festival is an annual event organized by Thai embassy in Indonesia. The purpose of this event was to give the best exposure for Indonesian about Thai culture and products, like culinary field.
The event which held on 6th - 8th April 2018 and located at Emporium Pluit Mall, Jakarta was attended by various booths. Of course, PT. Kafindo Cita Rasa which is one of the importer for Thai food and beverage in Indonesia also participated in this event.
source: PT. Kafindo Cita Rasa
Through this event, PT Kafindo Cita Rasa not only provide product sample to customers but also gave special price for all item. We hope with our participation in this event, we can serve the community especially in the needs for Thai food and beverage.
source: PT. Kafindo Cita Rasa