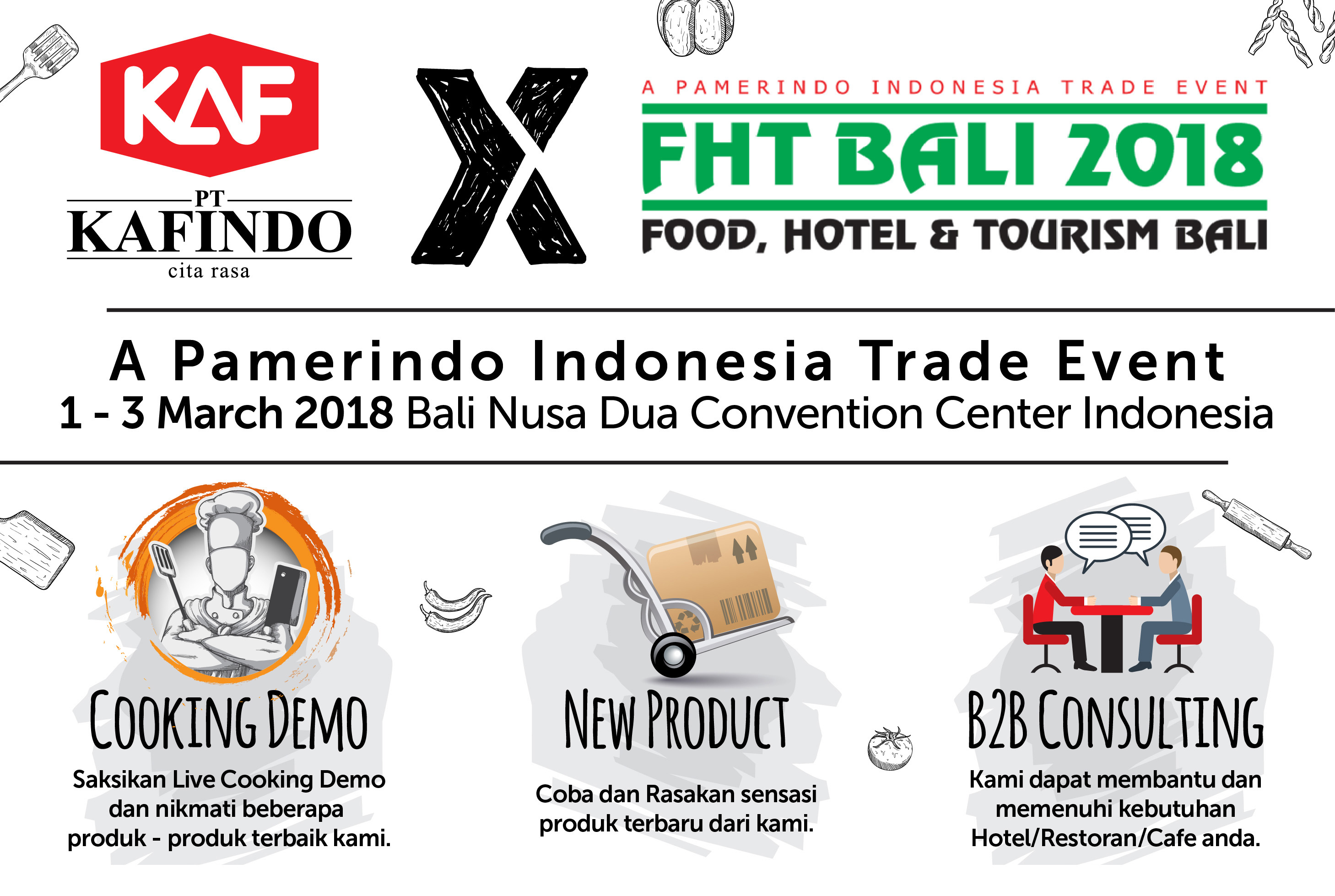 Food, Hotel, and Tourism (FHT) Bali 2018
Food, Hotel, and Tourism (FHT) Bali 2018 is a culinary, hospitality, and tourism exhibition which held on March 1st -3rd 2018. This year became the eleventh years for PT. Pamerindo Indonesia to hold an exhibition in Bali, precisely at Bali Nusa Dua Convention Centre.
The organizer which part of UBM Network hope the exhibition can be a chance for food and hospitality industries to promote their products and services to the community in national and international scale.
We, as a company that engaged in the imported food industry also participated in this exhibition which followed by 777 exhibiting companies from 36 countries. In FHT Bali 2018, we showed our newest products such as Healthy Boy, KAF Pickles, and Tom Yum Nuts' Thai Tanya.
Not only showed our new products, we also held cooking demo and presented our favorite menus, such as Pad Thai, Cheese Stick, Thai Salad, 5 Colors of Fried Rice, Tom Yum Fried Rice, Sweet Corn, dan Braised Chicken with Chinese Kale. Of course all the menus made by our products, specially seasoning line.
Visitors who visit our booth which placed at Nusa Dua Stand No. A143 also got another benefit such as special price for all products and B2B Consulting. B2B Consulting was consultation for owners of hotel, restaurant, and cafe to complete their needs for imported products. This consultation is free!
We hope that our participation in FHT Bali 2018 can show our existence and introduce our products to the community, especially visitors who came to this exhibition.