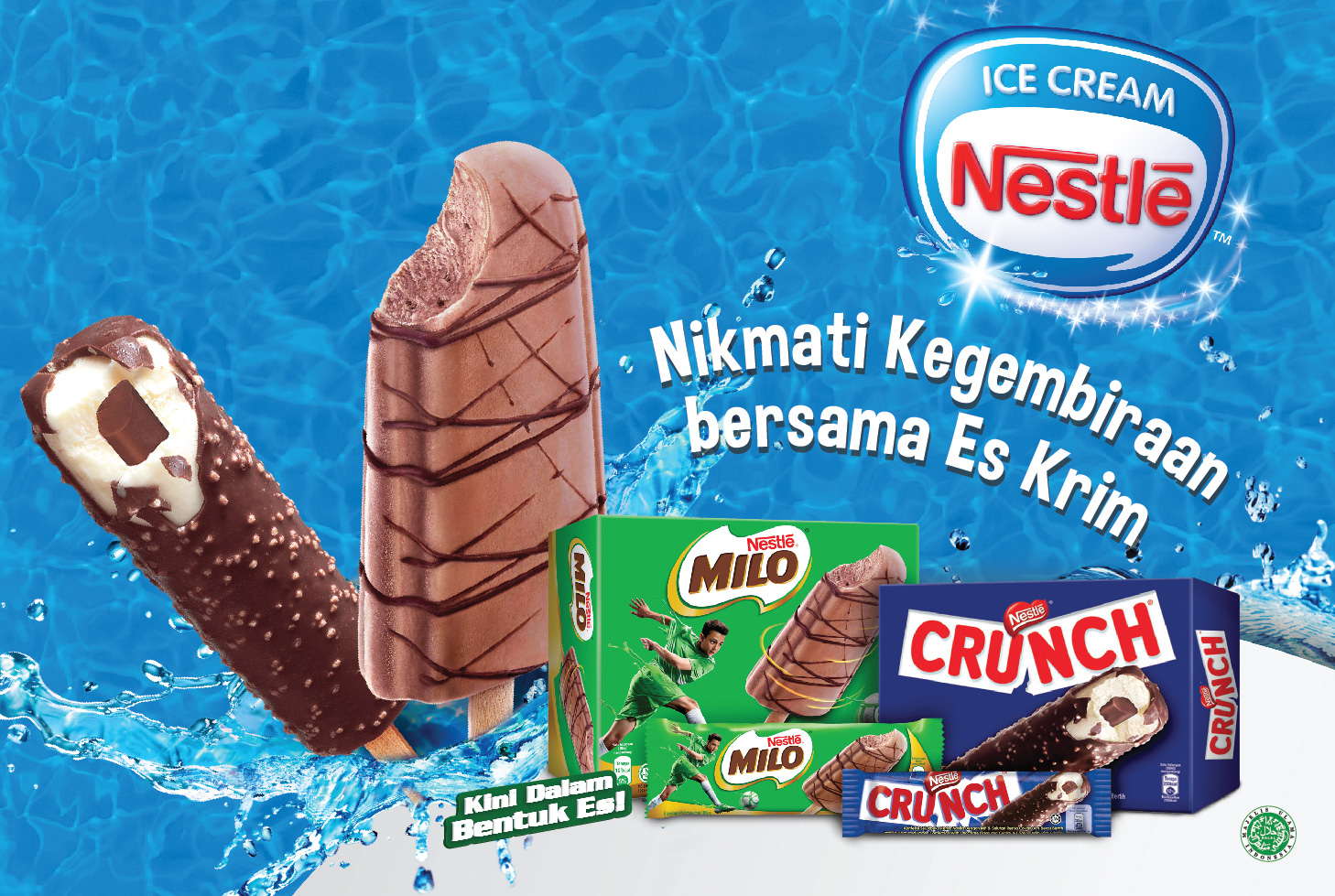 Milo & Crunch Ice Cream Officially Launching in Indonesia
Hi Kaffers, who doesn't agree that ice cream is the most suitable choice for us who lives in tropical countries like Indonesia? We also agree and can't refuse if eat ice cream at the day is very delicious! But do you know that ice cream products from Nestle are available in Indonesia? Now you don't need to go to another country just to enjoy Nestle ice cream, because now Milo and Crunch ice cream is officially launching in Indonesia.
Milo and Crunch ice cream present with 2 buying option, such as single pack and multi pack that suitable for sharing or for backup stock. If you are a Milo lover, for sure you will love Milo ice cream.
Crunch ice cream is a vanilla ice cream that served with a blend of chocolate shell and rice crisp which give crunchy feel. Not only that, it also offers thick chocolate filling which is very delicious.
For you who want to enjoy Milo and Crunch Ice Cream, now you can buy in official outlets such as Rumah Buah, All Fresh, KemChicks, Diamond Supermarket, AEON Mall, Kuhl Mart, Ranch Market, Farmers Market, Grand Lucky, Podjok Halal, and Lungo are available at Jakarta, Tangerang, and Bekasi. Don't forget to follow our instagram @kaf_mart and turn on notification to get newest updates about these ice cream, yeah!